Discussion Time Movie Night
[ 編集者:経済学部・経済学研究科 2014年6月30日 更新 ]
Movies inspire us to dream bigger dreams. Expand your mind and your circle of friends.
On the 25th June, We held a big event for Discussion Time--a movie night! Many students from all over the world attended and they enjoyed watching a movie and talking about it with each other.

We had five movies available and the students voted on which movie to see. The winner was "Chicago", the movie that received the most nominations (13) for the 75th Academy Awards (2003).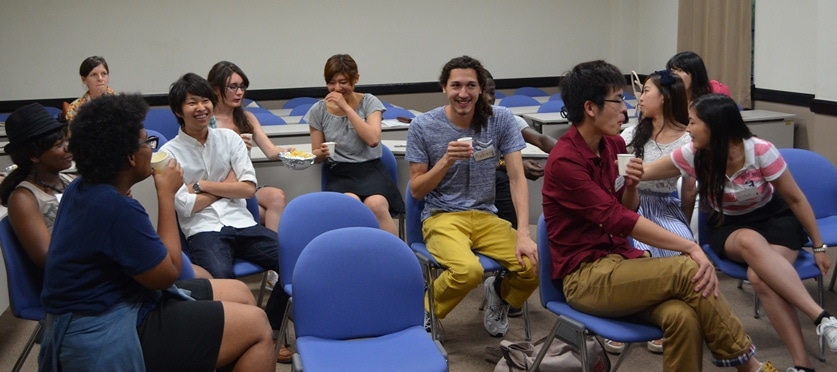 Here is the plot of "Chicago" from youtube. Take a look.
Actually the teachers and staff members were surprised that the students chose that one because they must have been quite young when it was released.
The students loved the movie and had a lot of fun chatting and eating snacks.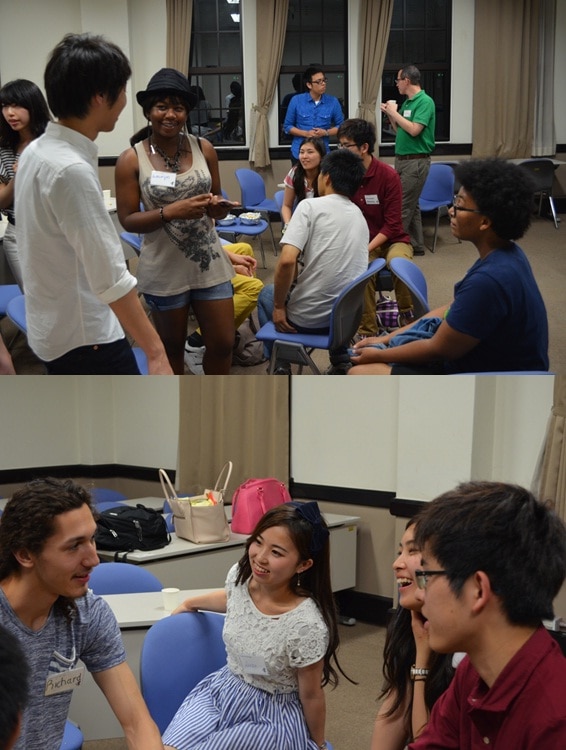 If you missed this event, don't worry. Regular Discussion Time meetings are held every Friday during chapel hour in the Japanese garden. And yes, we are already thinking about a plan for next event.
Please come join us!